Best Online Poker Sites For Gamblers in 2023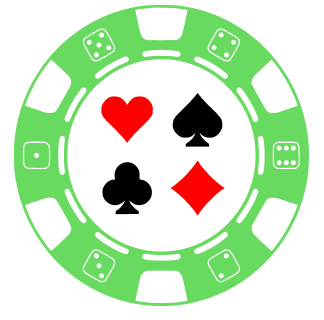 Poker is one of the most popular card casino games in the world. With that in mind, it does not come as a surprise to see online poker at the very top of popular games on gambling sites. People love playing it! The best part about online poker is that you can enjoy playing many versions of it, and you can do that from the comfort of your home.
Best Rated Online Poker Sites To Play in September 2023
Advertising Disclaimer
CasinoHEX.org is an independent review service that aims to provide you with a detailed examination of leading online casino sites. Featured sites are led by our partners who contribute to our business, so CasinoHEX.org gets its income through the commissions. Users are not charged by CasinoHEX. Commissions that we receive for marketing brands do not affect the gaming experience of a User. However, we provide only unbiased reviews, all sites selected meet our rigorous standard for professionalism.
The game brings so much excitement, and even online gambling enthusiasts find it thrilling years after they played it for the first time. One of the trickiest parts is finding the place to play the game. There are many casino sites, but it is essential to choose trustworthy ones. A trustworthy online casino will always focus on the security of the players, it will offer fantastic bonuses and promotions, and it will also feature all the top software providers. Feel free to rely on casinoHex recommendations. If you do that, you will genuinely enjoy the game.
If you are a newbie, don't worry! Learning the rules of online poker doesn't require too much time or effort. The game offers the best of the gambling world – fun, thrill, and winnings. Here, you can find all you need to know about online poker, from how to play it to the terms used in the game.
How to play online poker?
Right at the start, it needs to be mentioned there are many variations of the game. However, all those variations have one thing in common: the goal of the game. As a player, you want to win. To do so, you need to build the best possible hand after the cards have been dealt. If you do have the best hand (there are several possible options, all of the different strengths), you are the winner of the round, and you'll get a payout.
Some of the most popular versions of the game are Texas Hold'em Poker, 3-card Poker, Omaha, and Stud Poker. There are some differences. Some versions of the game are effortless, and others are a bit more complex.
To understand each of the versions better, you need to learn the basics about the hands in poker. They are listed from the weakest to the strongest one:
High card – the highest card you have without a matching card
A pair – one pair of matching cards, such as two tens, or two aces
Two pair – two sets of matching cards
Three of a kind – three cards of the same value, for example, three Jacks, or three Queens
Straight – the cards from different suits that appear in numerical order, like 8, 9, 10, Jack, and Queen.
Flush – Cards that are in the same suit in any order
Full house – the combination created from one pair and three of a kind
Four of a kind – the same cards that come in four different suits
Straight flush – five cards in the same suit appearing in a numerical order
Royal Flush – highest cards, all of them in the same suit – ten, Jack, Queen, King, and Ace.
Online poker strategies
Poker is a game that quickly wakes up the adventure in every player. It is pretty fast. It is fun and relatively easy to learn (depending on the type you are interested in). The majority of casino games are games of chance, and if you are playing one of such games, you will put your faith in your luck. Lots of reliable mobile casinos provide tons of free games for Android and iOs players. CasinoHEX selected the list of best Android casino sites you can play for fun or real money. Skills are not required. But when it comes to poker, skills, and understanding of the game do make a difference.
Practice is the key
If you do not have any experience and start playing online poker, you may lose a lot of money. So, you need to get familiar with the basics of the game and practice until you learn all there is. You can practice by playing a demo version of the online poker type, for example, Texas Hold'em. Once you have the basics in your pocket, you can level up by playing for real money. And when you do, there are strategies and tips to include in the gameplay to increase your winning odds.
Focus on the game you know best
As it was mentioned before, learning the rules and understanding the game is very important for success in online poker. There are many types of this game, and your best bet is to stick to the one you know best. The better you know the game, the better results you're going to acheive. Also, the more you play, the more experience you are going to have. You can check out the the Heads Up poker strategy and rules to become a pro gamer.
To fold can be an excellent choice sometimes
If you feel like the hand you have is not strong enough, and you are about to lose it, it is wonderful to fold. Over time, you are going to learn that folding can be your friend and not your enemy. You have the opportunity to decide whether you want to push harder or end the round. With that being said, use that opportunity smartly, and if fold seems like the best option, then go for it. Sometimes, walking away is the right thing to do.
Go for the right starting hands
Playing poker online is very fun, and you want to be a part of every hand, especially if you are a newbie. You want to play and build up your experience. Well, in poker, you need to learn when to play and when to skip the round. It all comes down to the starting hand. If it's good or decent, go for it, but if it doesn't seem not even a little attractive, you better skip it. You will learn all about the hands and their strength as you play. That's why playing for free is one of the smartest things to do before you enter the world of real money gambling.
Focus on the game
In poker, paying attention is everything. Even if you started playing the game recently, you may get an advantage and figure out if others are bluffing by focusing on what other players are doing. In addition, you may notice if they have too passive or too aggressive gameplay. All these things may help you out as you can catch the behaviors of others. As a result, you may call some players more often or even raise them.
Never play beyond the bankroll
One of the vital things is to keep your bankroll in mind at all times and never play beyond it. Things can get out of control fast, especially if you are not an experienced gambler. You can avoid unpleasant situations by creating your bankroll strategy and limits and sticking to them. In addition, when you start, go small, and eventually, you can raise your stakes.
Bluff, but don't do it too often
Bluff is a part of the poker experience, and yes, it can help you in many tough situations. But there is no need to bluff all the time to become a pro in poker. It can be a strategy to turn to occasionally, but focusing on the hand and playing it using your skills and knowledge should be something to go for first.
Online poker odds
In gambling, a term known as house edge shows how much advantage the casino has over the players. There is no house edge in poker because players compete against each other, and one of the players is always the winner. The odds vary, depending on the poker variant you are playing, the cards you have, the flop, etc. In addition, the odds change with a single hand. There is one story on the flop and another on the turn. In some variants of poker, house edge does exist, which is the case with video poker. However, the advantage is low. It is somewhere around 5 %, but it can be even lower.
Online Poker Types
Playing online poker online is fun, and one of the biggest challenges you may face is deciding which of many variants to play. Many types of online poker exist, and CasinoHEX experts recommend exploring them all and then deciding what suits you best. Texas Hold'em is the best for most players, but it may not be your cup of tea. It all comes down to your gambling taste which is why you should try several options and then figure out what you like.
Texas Hold'em
Texas Hold'em is, without a doubt, the most popular variant of the game. You don't have to worry about this one because you will find it in every reputable casino out there. When the hand starts, all the players will get two face-down cards. They will be using these two cards along with five other community ones (dealt in rounds). The first three cards are called the flop, the fourth one is the turn, and the fifth is the river. Through betting and raising the bests each round, the players will be building hands, and the best one wins. When stepping into the online poker world, there is no chance you won't play at least a few hands of the game.
Omaha Poker
Here is another popular variant of the game. Five community cards will be dealt, same as in Texas Hold'em, and there will be several betting rounds. The players will get four cards instead of two, though. They need to use two out of four, along with three community cards, to create the strongest hand they possibly can. As always, the best hand wins. This game variation is the favorite for many players, and many love it more than they love Texas Hold'em.
Three-card Poker
It is a variation of poker that's available in various online casinos. Here, you won't be playing against other players but the dealer. You will get three cards, and then you have to decide – to double the bet or give up and fold. The hand you have is then compared with the dealer's hand, and the better one wins. 3 card poker game with excellent pace, and you can count on having a great time. Who knows, maybe this version will become your favorite.
Stud Poker
It is also a popular type of online poker. The version has several variations, so if you want to explore Stud poker, you will have a few options in front of you. The game's goal is to build the best hand out of the mixture of face-down and face-up cards, making it a bit different from the previously mentioned versions.
Draw Poker
Another variation of the game is Draw Poker. This one also has a few variants, and one of the most popular ones is 5-card draw poker. The aim is to build the best hand with a few cards dealt. You will get the opportunity to keep the cards or get rid of them. The game features a few rounds of wagering. It's fun and worth the attention it often gets. Give it a shot, as this variation can be very thrilling.
Live online poker
Many gamblers love playing live games. If you do too, live poker with a dealer on the stream will be an excellent choice. When it comes to the live option, you will be able to choose between the types of poker you want to play. In most casinos, you will undoubtedly find Texas Hold'em as one of the options.
Online Poker Glossary
Becoming a pro in poker is not only about learning the rules. It is also about understanding the terms used in the game. It may all seem like a lot at the start, but you will memorize all the phrases after a certain number of hands.
All in – making a bet by placing all of your chips into the pot
Bluff – betting on a hand that is not strong
Flop – three first community cards, all of them are dealt face down
Turn – the fourth dealt card
River – the final card, same as flor and turn, the river is dealt face down
Rise – increasing the bet amount
Kicker – the card that isn't the part of the final hand but very often can be the one that defines who the winner is
Check – passing the turn to another player without raising the bet
Call – matching the highest bet on the table
Texas Hold'em – a hugely popular poker game where a mix of two face-down and five face-up community cards is used
Stud Poker – a variation of the game with no community cards, but some cards at each player's hand being face-up
Omaha Poker – a popular type of poker with four face-down fards, and five community cards
Online Poker FAQ
Is it legal to play poker online in the United States?

Yes, playing poker online is legal in the United States. When doing so, make sure to play in online casinos that have an excellent reputation, safety features that will keep your data secure, and generous bonuses.

Where can I legally play online poker?

You can play online poker legally in online casinos that are trustworthy and have all the required licenses to operate. If you are unsure which casino to pick, you can always rely on the CasinoHex reviews, ratings, and recommendations.

Are online poker games rigged?

No, online poker games are not rigged. However, you need to make sure that you are playing online poker in a reliable online casino that is appropriately regulated and has all the required licenses to operate. The casinos want the rules and gameplay to be fair to all participants. This is why they are using random number generators known as RNGs.

Is online poker profitable?

Online poker can be profitable. However, whether it will be beneficial for you depends on many things. First, it depends on your skills, understanding, and knowledge of the game. Next, where you play the game plays an important role as well—the strategy you are using can make a bit of difference. The expertise of other players at the poker table can influence the outcome, so it is best to play with those who have a similar level of skill as you do.

Is online poker safe?

Yes, online poker is safe. To have the best poker experience, you should be playing the game only in reputable online casinos. Such casinos have all the required licenses, and they operate legally. With that in mind, such sites focus on the security and safety of their players. Therefore, your data is safe at all times.

Can I play poker online for free?

Yes, you can play the game for free! It is the best strategy to implement if you are a new player and someone who doesn't have a lot of experience. Many casinos feature demo versions of the game, and that's the best way to learn how to play it, figure out the hands, and understand them all. Remember, practice makes it perfect – and in poker, this is so true.