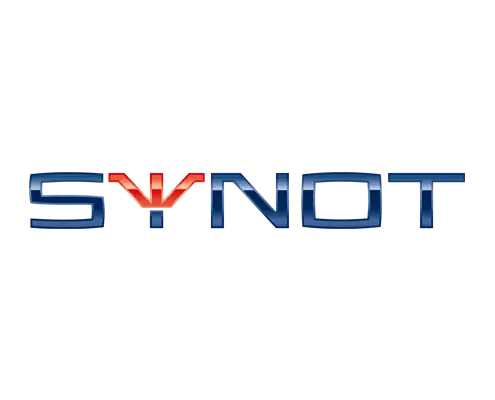 SYNOT is a company that has produced exciting slots for online casinos. They have over thirty years of experience in the iGaming industry and create games with optimal playability and stunning visuals.
SYNOT casino games are always high-quality and although they don't have a long list of games in their portfolio like the big names, what they offer is fantastic.
This article will give you all the information you need about SYNOT slot machines. You will discover:
The best games from SYNOT Games.
Free SYNOT online slots.
Where to find an excellent online SYNOT casino.
SYNOT Popular Games
SYNOT offers various online slots, and their titles are often popular thanks to their bonuses and unique features. Most SYNOT online casino slots have standard game features like multipliers, Wilds, and free spins. However, there are some slots that have innovative bonuses too.
For example, Wild Circus 256 is one of the company's newest and most innovative online titles. This game features an additional rotating wheel that rotates alongside. It contains all of the game's symbols. Whichever comes up is then the Wild for the next spin of the game. And so, this (as well as the 256 pay lines) means you can win big.
Others, like Book of Secrets, have features that mean players can risk their existing winnings to receive a larger payout.
All games run with HTML5 technology and can be accessed on mobile devices without downloading any app.
The License of SYNOT Technologies
SYNOT gambling technology is licensed by MGA – the Malta Gambling Authority. The company's games have been certified in eighteen European countries, proving their games are of a high standard. They also have a license with the UK Gambling Commission.
The company's extensive portfolio has over 90 exhilarating games accessible in over 30 languages. Their games have all been thoroughly tested to ensure they are entirely random.
As such, their titles are increasingly popular in the iGaming industry, and the company is becoming established in the market.
Nowadays, SYNOT employs about 3,000 people and operates in around twenty countries. The company is active in America, Europe, Africa, and Asia.
As well as using cutting-edge HTML5 technology, the company works closely with the lottery industry and develops gaming devices and software solutions. They have also invested in start-up projects in sports, tourism, media activities, and other business areas.
Popular SYNOT Games Slots
There are many free online SYNOT slots to try, and they have all been developed with the best technology so that they run instantly and flawlessly. All titles can be tried out for free, allowing potential players to try them out in demo mode to learn about their features and how they work before they part with their hard-earned cash. Here is a rundown of the most popular slot machines.
| | | | | |
| --- | --- | --- | --- | --- |
| SYNOT Slot Name | Release Date | Reels | Paylines | RTP |
| 27 Joker Fruits | April 2022 | 5 | 243 | 95-96% |
| 81 Vegas Multi Fruits | February 2022 | 4 | 81 | 85.04-98.02% |
| Aztec Jaguar | December 2021 | 5 | 25 | 85-98.08% |
| Book of Secrets | October 2022 | 5 | 10 | 85.15-97.94% |
| DiamondZ | December 2020 | 5 | 20 | 88.22%-98.18% |
| Firebird Double 27 | October 2022 | 4 | 54 | 88.02-98.04% |
| Hunter's Spirit | October 2017 | 5 | 20 | 88-98% |
| Masters of Eclipse | June 2022 | 5 | 40 | 85.26-98.14% |
| Respin Joker | November 2022 | 5 | 243 | 84.04-98.03% |
| Zeus Wild Thunder | January 2022 | 5 | 40 | 85.12-97.99% |
SYNOT Mobile Slots
All of SYNOT's mobile slot games are developed with pure HTML5 technology. This means that they can be played directly on any mobile device without downloading. SYNOT online casinos don't need to create apps to make these games accessible to their customers.
They support multiple resolutions, including HD, UHD, 4K Ultra HD, and FHD. They also have a fast download speed and are all optimized to perform well.
Thanks to their technology, the games are all suitable for any device. They will work on desktops, tablets, and mobile phones. For example, gamblers can easy play real money slots on Android devices. They'll also work well in both portrait and landscape modes and are adjustable for left-handed and right-handed players alike.
SYNOT Free Slots
All their games are available and can be played for free and real money. When you go to an SYNOT online casino, you'll need to check that they provide his option. Usually, you will need to be logged out of any account you have with the platform to play them for free.
You are being able to play the titles for free means that you can get used to them and how they're played, which will lead you to be more successful in playing with real money.
To play real-money titles, you'll need to create an account, log in, and then deposit.
New SYNOT slots
SYNOT's latest game release is called Sweet Dream. As its name suggests, it has everything sweet lovers will enjoy: candies, cake mountains, and icing. It is a 7-reel video title with bonus symbols that trigger cupcake multipliers and free spins. There are 10 symbols in total and an extra scatter symbol.
The game has an RTP of between 85% and 98% and has medium-high volatility. The max win is 1000x your bet.
Best SYNOT Casinos
You can find casinos with these titles quite easily and in different jurisdictions. The company is based in the Czech Republic, and so many online casinos here use these games.
The titles are also well-established in online casinos based in other European countries like Georgia, Romania, Latvia, Serbia, Croatia, Slovakia, Finland, Sweden, Norway, and the UK.
It's easy to see why this gaming developer is becoming more popular, especially when you consider them over fantastic gaming experiences combined with brilliant artistry.
Pros and Cons of SYNOT Casinos
Though this company isn't the most popular or well-known developer in the iGaming industry, there are many casinos that use the games. A good casino experience will depend on the individual casino, and there are plenty of good features of SYNOT casinos out there. Let's take a look at the pros and cons:
Pros
Excellent graphics and great exciting themes.
All games use HTML5 technology.
Good bonus selection.
Easily playable on all mobile devices.
Cons
Slot titles aren't available in all casinos.
Some free spins in bonus won't be valid for the SYNOT games.
It isn't as well-known as other providers.
Final Thoughts
All in all, SYNOT gambling slots are a great addition to any of brand new online casinos, and if you see a casino that uses these games, you're in for a treat. For a lesser-known developer, the company really does try to keep up to date with new, innovative technologies. They release new titles frequently too, and are growing all the time.
FAQ
1️⃣ How safe is it to play SYNOT Games?

SYNOT has multiple licenses, and its games are randomized with an RNG, meaning they're very safe. As long as you check the casino is legitimate, you'll have no issues with the games.

2️⃣ When was SYNOT Games founded?

SYNOT has been around for over 30 years and was established in 1992 in the Czech Republic.

3️⃣ Why should I play SYNOT online casino games?

Playing these titles gives you a different experience. The company really tries to make its games more innovative than everything else that's out there.

4️⃣ What games can I play in SYNOT Casinos?

SYNOT has a small portfolio compared to some software providers, but there are still over 90 titles on a wide range of themes. There is something for everyone.