Top 10 Presents for Gamblers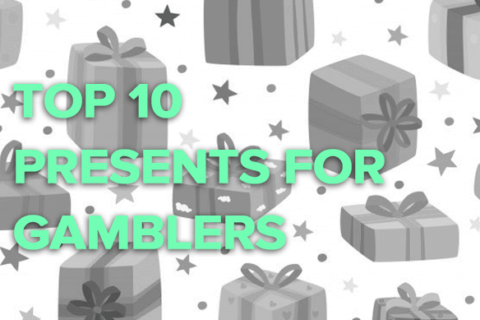 It is difficult to find a person who doesn't like gifts. But while some of us love purchasing them, there are many of those, who find the process of searching the right one a real nightmare. And considering how many occasions there are, it may become a real problem to choose a proper gift.
Birthday, Christmas, Valentine's Day… the list is almost never-ending. However, when you know that the person has a hobby, for example, gambling, everything becomes much simpler. Today we want to introduce you to a list of the most popular and winning ideas for gamblers. After reading the article you won't have to worry about purchasing the wrong present!
1. Casino Tour
If finances allow, head straight to the travel agency, or plan a trip to one of the casino destinations on your own. This may be Las Vegas and Atlantic City or more exotic places like Macau, Monte Carlo, Nassau, and Aruba. There are so many amazing gambling destinations in the world that it's rather easy to buy the best gift ever.
Choose a place, where the person will not only enjoy a great selection of slots and table games but will also have lots of things to see and do. For example, luxury hotels, bright nightlife, beautiful beaches, historical buildings and places, shopping, etc. Purchasing a casino tour for a gambler will be a great idea for a getaway weekend. And a cool option for couples and best friends, who want to change the scenery.
2. Real Size Slot Machine
There are millions of slot fans across the world and most gamblers will always choose a video machine over table games. If you're sure that the person you are choosing a present for, also loves slots, there is nothing better than buying a real size video machine.
You only need to find a supplier online and choose one of the multiple variations depending on the design, age, game theme, and price. The leading manufacturers are Aristocrat, Bally, IGT Slot Machines, and Konami, each of which offers tons of variations. Just imagine how happy the person will be to have a personal slot machine at home, without a need to share it with anyone else!
3. Roulette-themed Drinking Game
This present doesn't require an introduction. Especially if your gambler is not only good at games of chance but is also a party goer. Almost every gathering with friends on a Friday night includes drinking games, so why not add a new experience?
The roulette-themed drinking game is very simple – you spin the wheel, look where it lands, and have a certain drink located around the field. This present is especially good for campus students, who attend parties on a regular basis and are tired of common drinking games. As a bonus, this present doesn't cost a fortune, so you won't have to spend lots of money. To customize the gift, you can engrave something on top of the box.
4. Personal Poker Set
There is nothing simpler than choosing a present for a person that is fond of poker. The simplest and most memorable gift is a personalized poker set. While regular chips and dices have the same color pattern and style, a customized set will add new emotions to the game. You can purchase a poker set in an aluminum case and engrave names, significant dates, pictures, or quotes on chips, dices, and the case itself.
Your gambler will definitely appreciate such a present and will boast the set the next time they gather with friends for a poker evening. Add a few personalized elements and the person may want to start a poker evening club for neighbors. But ask yourself, are you ready for this?
5. Gambling-themed Jewelry for Charms
What is another synonym of casinos apart from money and wealth? Of course, diamonds. And even though you don't have enough money for real diamonds yet, there is a huge variety of bracelets, pins, charms, and necklaces, which have all the charm of real jewelry but don't cost a fortune.
If the person you are choosing a present for, is a woman, you can go to Pandora or similar chains that sell charms and simply purchase small figures of cards, slots, and money. When choosing a gift for a man, you can purchase a thematic keychain. It may depict a set of cards, a slot machine screen. A good idea will also be purchasing a necklace with a clover. Remember, jewelry is always a great option because it can be taken to a real casino and used as a symbol of luck and money.
6. Custom Card Set
If you don't have much money but still want to buy a great present for a gambler, order a custom card set. We are so used to regular sets that they seem boring and uninteresting. When making a regular set personalized, you immediately add fresh emotions and excitement to the game.
You can print photos of players on the face or on the back of the cards, include memorable quotes or dates. The only drawback is that it takes some time to choose photos and order such a gift, so is not an option for last-minute buyers. But the good part is that such a set is rather cheap but will be remembered.
7. Mini-roulette Table
Did you know that there are tiny roulette tables, which you can put into a pocket and take it with you no matter where you go? We are totally serious! And these tables are extremely popular because roulette fans worldwide want to play the game anytime and anywhere.
Some tables are not bigger than a pack of cigarettes but contain all the necessary elements: the wheel, dice, etc. Your friend will be able to enjoy the favorite game any time: on a bus, when sitting in a tourist tent, or while waiting for a girlfriend in the mall.
Now you won't have to ask each other what to do when waiting for a taxi or in case there is no Wi-Fi in the building. Add personalized features to the mini-roulette table and we guarantee that your friend will never part with it. But then don't ask why it takes him so long to take a shower or to wash a car.
8. Casinopoly
This unique game is irreplaceable for those, who not only love casino titles but also board games. Casinopoly can be played as a separate game or be an additional layer for Monopoly. In involves two to eight gamblers and allows playing all sorts of casino games when having a break from buying property.
The game unfolds rather quickly and has everything that gamblers want: roulette with spinning the wheel, slots with fruits and bells, blackjack, and even craps. The game comes together with a rule sheet, which explains how to engage it with Monopoly. Purchase Casinopoly and even if you're not a gambler, we guarantee that it will become your favorite game!
9. Printed Mugs
If you have a limited budget, there is no better present than a mug. Yes, a simple mug that you use every day. But apart from being practical, mugs can be entertaining, funny or even touching. If your gambler loves coffee or tea, a printed mug is definitely a great idea.
Such a present won't cost much but your friend will think of you every time when pouring a drink and starting a game of poker or spinning the reels. There are many companies, which print images, texts, and other elements on different surfaces. If you lack ideas, google funny phrases on gambling or print a photo that is equally important for both of you.
10. Printed Clothes
Clothes are always a great idea. We wear it every day and love standing out from the crowd. Thus, when ordering a hoodie or a T-shirt with a catchy or funny phrase about gambling, you can be sure that the present will be appreciated.
If you have enough time until the event, we recommend searching for options on Amazon. They come in more variations and you don't have to invent the inscription or picture on your own. Plus, such printed items are usually cheaper. However, you can always turn to companies, which print on clothes based on your preferences. This will make the piece truly unique and the gift will be remembered for years.
Choosing Presents for Gamblers is Easy
Today we have discussed the top 10 presents for those, who love games of chance. Even if you don't have much money, there is an option that your gambler will surely like: a printed mug or T-shirt, a custom card set, or a drinking game that will make your parties even more fun.
If you have enough funds, buy tickets to Macau, Monte Carlo, or Singapore, and this will definitely be a trip of a lifetime. Or even purchase a real size slot machine that will complement the interior and brighten up boring evenings. But the most important thing is to buy the present from your heart, putting your soul and positive emotions into it.