Gambling Horoscope: Finding Your Lucky Days to Gamble 2022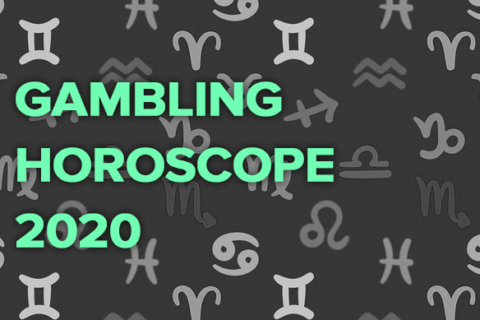 Whether you solemnly believe in the personal universe created for you by your zodiac sign or disregard horoscopes, relying solely on your gambling skills and experience, you won't repel luck if that happens to smile on you at your favorite slot or card game, will you? If so – if you do believe that lady luck is an elusive mistress that comes and goes – won't you agree to learn more about the astrology sign that, as some say, determines your life path?
Acting on the border of mystery and science, astrology is unlikely to answer all your questions instantly – when and where to gamble, what games to play, what bets to make – but it will help you to reveal your inner strengths and weaknesses, hidden desires and fears, as well as it might give a glimpse of what awaits you down the road in the nearest future.
Water, fire, earth, and air – the four basic elements encompassing all zodiac signs – are whispering the answers in the ears to those who can listen. But can you? It's time to find out. Navigate to your zodiac sign and try to derive the right conclusions from the hints given by your lucky star.
♒ Aquarius – January 20 to February 18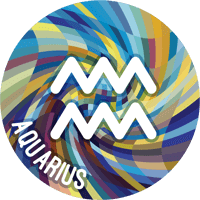 Tending rather to humanities than science, Aquarians are usually quiet and shy, though they can be eccentric if the satiation dictates that. Easily adapting and temperamental, Aquarians are good at gambling, but only when they perfectly know what they are dealing with. Don't put the cart before the horse, even though the Age of Aquarius has come – that is the motto of Aquarians in 2021.
How lucky is Aquarius? 🤔
The year of 2021 won't be the luckiest one for Aquarians – they are unlikely to hit the Jackpot with the first spin – however, medium or smaller wins are more than possible by self-disciplined, well-prepared, and down-to-earth Aquarians.
Lucky Days for Aquarius 📅
March 31 is the luckiest day in 2021 since that is the day when the taskmaster planet, Saturn, meets the planet of action, Mars. The clear mind and inner power on March 31 will boost Aquarians' odds in games of skill.
The Luckiest Day of the Week: Wednesday
Lucky Month: February ❄
Luckiest Games and Numbers for Aquarius
Prone to card games like poker and usually rejecting games of chance, Aquarians are advised to stick to their intuition and don't change horses in the middle of a stream – that is, to play games of skill they are well-versed in. Speaking of slots and roulette, the lucky number for Aquarians is 22.
♓ Pisces – February 19 to March 20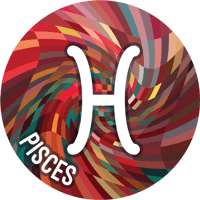 Walking under Jupiter and Neptune, Pisces are gentle and wise, though these qualities are up to no good in gambling. However, Pisces can benefit from their friendliness and social interactions: one of the best activities for Pisces is educating others – for example, creating gambling-related materials and referral programs.
How lucky is Pisces? 🤔
The first half of the year doesn't promise any breakthroughs, but that will change in autumn, which looks quite promising for Pisces sticking to the taken course, as well as those discovering alternative paths. Gambling-wise, Pisces are predisposed to succeed in lotteries and fail in games of skill.
Lucky Days for Pisces 📅
The luckiest day is December 5. Non-standard decisions, inspiration, and innovative solutions will pour out of Pisces like never before. December 5 is the perfect day for Pisces to change its gambling strategies and expand their horizons.
The Luckiest Day of the Week: Thursday
Lucky Month: October 🍂
Luckiest Games and Numbers for Pisces
Pisces might feel indecisive with numbers. If so, the safest choice for the whole 2021 year would be 11, but not when it comes to roulette – unfortunately, success in roulette is out of the table. The games to play are lotteries and slots, preferably with high RTP.
♈ Aries – March 21 to April 19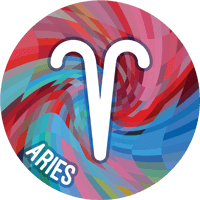 Driven by the spirit of competition, Aries are courageous and determined to win, which can play either for or against them depending on the situation. On the one hand, confident and optimistic Aries are all set to shine in games of skill, on the other hand – most Aries tend to choose slots and roulette over poker and blackjack. However, all Aries who manage to harness their temper will succeed in gambling in 2021. If you don't know how to win the lottery, it's the best time to find out and try your luck.
How lucky is Aries? 🤔
Not the luckiest of all signs in 2021, Aries will pave their way to success by themselves. They know their strengths and weaknesses, and they will manage to squeeze the most out of their inherited stubbornness and willingness to be the first in everything and everywhere.
Lucky Days for Aries 📅
The luckiest day is October 1 – either love or fun awaits Aries, which depends on how they decide to spend the lucky day. October 1 is perfectly suited for gambling with demo credits and exploring new games and approaches.
The Luckiest Day of the Week: Tuesday
Lucky Months: March 🍃, October 🍂
Luckiest Games and Numbers for Aries
The luckiest numbers are 1 and 17, but there's no single lucky game to recommend. The only nuance to mention is that Aries prone to take unreasonable risks should avoid high-roller tables and start with at least a few tentative rounds played with demo credits.
♉ Taurus – April 20 to May 20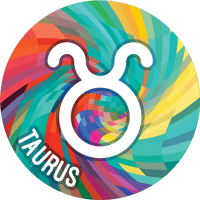 Uncompromising and stubborn Tauruses are almost unbeatable in blackjack and poker. Games of skill have long been – and will continue to be – the field of Tauruses' expertise.
How lucky is Taurus? 🤔
Tauruses playing to their strengths will be able to turn the odds in their favor in all games of skill. The year of 2021 will be lucky for Tauruses that avoid sudden changes and complications, the two major weaknesses of the sign.
Lucky Days for Taurus 📅
The luckiest day is March 8, which is a day with great chances for monetary success – doubled, tripled, quadrupled!
The Luckiest Day of the Week: Friday
Lucky Month: May 🍃
Luckiest Games and Numbers for Taurus
Almost omnipotent Tauruses will be successful in any games in which practicality, strategic thinking, responsible attitude, and stability affect the result.
♊ Gemini – May 12 to June 20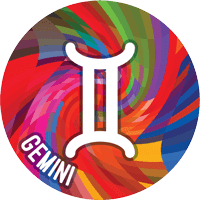 Quick and eager learners, Geminis are two-in-one! They are extremely good at winning streaks and can't pull themselves together when luck turns its back to them. However, the ability to adapt leaves Geminis a fair chance to excel in games of skill in 2021.
How lucky is Gemini? 🤔
Talking about luck, Geminis won't have too much of it in 2021, but that shortage can be compensated by utilizing the inherent advantages of the sign. Learning new games faster than other players is a way to go in 2021.
Lucky Days for Gemini 📅
The luckiest day is August 7. It will bring great monetary prospects: in business, Geminis can ask for a raise, successfully negotiate, close important deals, sign contracts, etc.; in gambling, Geminis can increase their bets and the risk rates – after all, that is the day when the stars favor the sign.
The Luckiest Day of the Week: Wednesday
Lucky Month: June 🌞
Luckiest Games and Numbers for Gemini
Numbers-wise, stick to 5, 7, and 23 – the combinations that might bring Geminis success in slots and roulette. The best games to play, however, are new video and 3D slots and new versions of card games.
♋ Cancer – June 21 to July 22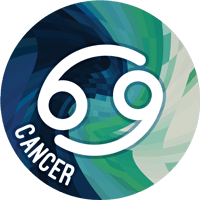 Almost as tough at gambling as Tauruses, Cancers are more sympathetic, which means they can loosen grip when they are dominating in the game or winning by a clear margin. And once in a blue moon that backfires on moody Cancers, but generally, they are very solid at games of skill and they easily manipulate other players.
How lucky is Cancer? 🤔
Just as lucky as Cancers could be in 2021 at online casinos, they should avoid crowded brick-and-mortar gambling halls. A quiet slot or a card game played online from the comfort of their home will bring Cancers much more than challenging their inner selves at noisy land-based casinos.
Lucky Days for Cancer 📅
The luckiest day is December 14. Though it doesn't promise whopping financial gains, the day is good for starting a new journey (for example, registering at a new casino or playing a new game) and exploring new territories.
The Luckiest Day of the Week: Monday
Lucky Month: April 🍃
Luckiest Games and Numbers for Cancer
2, 3, and 15 are the three numbers to watch in 2021. These are, however, not the numbers to use in slots or roulette – in 2021, Cancers are more likely to win at card games. Blackjack, poker, and baccarat are unmistakable picks for all representatives of the sign.
♌ Leo – July 23 to August 22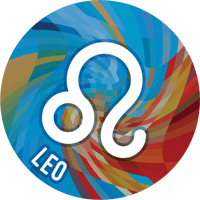 Ruled by Fire, Leos are passionate and creative about everything they are dealing with. At the same time, they show certain stubbornness and arrogance when they are too much ahead or too much behind. Opinionated and self-centered, Leos are unwilling to rely on chance – they prefer poker to roulette, blackjack to slots. And that must be the right pick for Leos in 2021.
How lucky is Leo? 🤔
Quite lucky throughout the year, Leos are recommended to avoid all-inning – luck will smile on reasonable Leos that stick to their strategies.
Lucky Days for Leo 📅
The luckiest day is September 6, the day that promises shocking success in social interactions. How to apply this to gambling? Start a referral program, social media channels dedicated to gambling, etc.
The Luckiest Day of the Week: Sunday
Lucky Month: July 🌞
Luckiest Games and Numbers for Leo
1, 3, and 19 are the numbers to watch in 2021. As for the luckiest games, those are definitely games of skill, and not only because Leos are apt to play the games where they can determine the outcome by themselves – lady luck herself is smiling on Leos, especially on Sundays.
♍ Virgo – August 23 to September 22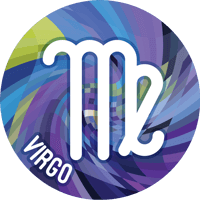 One of the most practical zodiac signs, Virgo unites players willing to make the most out of gambling. Virgos choose the games with the highest return on investment. As most of them believe, everything else – experience, emotions, pastime – is secondary.
How lucky is Virgo? 🤔
The year of 2021 promises to be one of the most extraordinary time periods for Virgos. The fine line between the emotional and the material will finally be erased – Virgos will pull out all the stops on their way to success.
Lucky Days for Virgo 📅
The luckiest day is August 25, the day of unexpected financial gains. Though not guaranteed, chances are Virgos will succeed in social and financial endeavors. Fortune favors bold Virgos on August 25.
The Luckiest Day of the Week: Wednesday
Lucky Month: July 🌞
Luckiest Games and Numbers for Virgo
Slots with RPT of 97% and higher will bring good money in 2021. Moreover, Virgo-burn players will find these slots harmonizing with their inner selves. Number-wise: 5, 14, and 32 are the digits to keep in mind.
♎ Libra – September 23 to October 22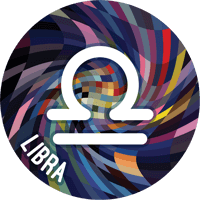 Intellectual and fair-minded, Libras are quite indecisive when it comes to do-or-die situations. Libra-born gamblers aren't too good at games of skill, but they are always among the winners at slots and craps.
How lucky is Libra? 🤔
The year 2021 will be better than average, but not for Libras with their pockets burning, especially in the decisive months of February, March, and the beginning of the autumn. On the whole, Libras are likely to succeed in their financial affairs as long as they follow their intuition.
Lucky Days for Libra 📅
The luckiest day is February 7. Just like Aries-born, Libras will have to choose between love and fun, and that's the rare case when picking fun is highly recommended. Inspired, motivated, and unbelievably lucky on February 7, Libras are all set to win big.
The Luckiest Day of the Week: Friday
Lucky Month: August 🌞
Luckiest Games and Numbers for Libra
Slots with lucky numbers 4, 6, and 15 will bring Libras luck and crispy banknotes in 2021.
♏ Scorpio – October 23 to November 21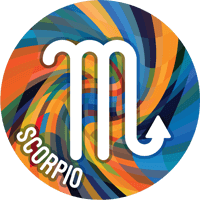 Pluto-driven, passionate and stubborn Scorpios thrive in the atmosphere of competition and rivalry. Secretive and even violent when confronting dishonesty, they are exceptionally selective with games to play and places to visit. Tending to choose reliable and friendly gambling hubs, Scorpios are equally good at games of skill and games of chance, with only a slight inclination towards the latter.
How lucky is Scorpio? 🤔
The cyclic nature of the universe determines the way Scorpios should behave in 2021. Since the current cycle comes to an end, spring is the best time to make choices and take decisions. The final quarter of 2021 is the time to reap rewards – the amount of luck given to Scorpios at the first half of the year harmonizes with the patience and conservatism they should demonstrate in the conclusive chapter of 2021.
Lucky Days for Scorpio 📅
The luckiest day is October 3, the day to bring positive changes in career, love, and money.
The Luckiest Day of the Week: Tuesday
Lucky Month: September 🍂
Luckiest Games and Numbers for Scorpio
8, 18, and 22 are the power numbers to follow. Scorpios are free to choose the game they like, but they should be careful with bets and budgets, especially in the last quarter of the year.
♐ Sagittarius – November 22 to December 21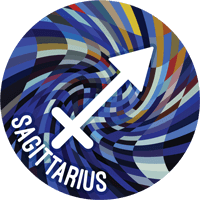 Generous and having a great sense of humor, Sagittariuses can turn every game into a holiday. They are striving for fun and rarely regret losing when they gamble, no matter the size of the loss. Luckily for Sagittariuses, stars will favor them through and through: be it slots, poker, roulette, craps, or lotteries, Sagittarius-born gamblers are bound to make money in 2021.
How lucky is Sagittarius? 🤔
As being said, the year of 2021 is quite lucky for Sagittariuses, but only for those battling their inherited imperfections – impatience and overconfidence. Staying in touch with reality is the best recipe for success in 2021.
Lucky Days for Sagittarius 📅
The luckiest day is December 15. Waiting until almost the end of the year might be a bit burdensome, but it will be worth it for those putting their hands on the games that require energy and focus to become a casino dealer. Sagittariuses are likely to be lucky in games based on attention, concentration, and reaction – for example, multi-table poker.
The Luckiest Day of the Week: Thursday
Lucky Months: November 🍂, December ❄
Luckiest Games and Numbers for Sagittarius
The fire sign of Sagittarius is quite neutral, meaning Sagittarius-born players are free to pick the entertainment up to their taste. Nevertheless, every Sagittarius should know that the only correct approach to gambling in 2021 is perusing the rules and learning all the ins and outs of the game before playing for real money. Prudence paired with lucky numbers – 3, 9, 12 – is the guiding star for Sagittariuses in 2021.
♑ Capricorn – December 22 to January 19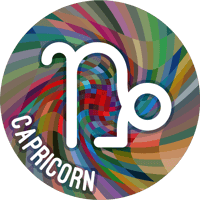 Disciplined, responsible, attentive to details, and able to control themselves in difficult situations, Capricorns play for fun rather than financial gains since they are aware of the impossibility to outplay the casino in the majority of cases. However, they are pretty satisfied with the opportunities they have – serene gambling in the comfort of their homes is the best way to spend evenings for Capricorns, and this trend for low-betting will be dominating in 2021.
How lucky is Capricorn? 🤔
The year of 2021 is the time for improvement. Be it gambling or any other activity, Capricorns are eager learners – they quickly absorb new information and progress as fast as never before. The year will be a fertile soil to plant some seeds and reap the benefits in 2021. Speaking of luck, explorers and wanderers will get plenty of it down the road in 2021.
Lucky Days for Capricorn 📅
The luckiest day is March 28, when the planet of luck, Jupiter, will stand in line with all other planets that empower the sign. Since Jupiter emits drive and enthusiasm, a proper way to spend the day would be to play emotional games of skill, for instance, poker.
The Luckiest Day of the Week: Saturday
Lucky Months: First quarter of 2021, September 🍂
Luckiest Games and Numbers for Capricorn
As being said, 2021 is the year of exploring for Capricorns, so they are advised to play for knowledge and experience. Honing skills in new games with virtual credits or penny bets is a smart choice in 2021. In this regard, knowing lucky numbers – 4, 8, 22 – are up to little good: after all, what does it matter if you win or lose when demo credits are at stake?
The Bottom Line: Keep it Real no Matter What Stars Say
Gambling under your lucky star, betting on the lucky number, playing the game you are predicted to succeed at – all this makes no sense unless you are good at the game you play. Therefore, take your time to refine your strategy at the chosen game and run a few tentative demo rounds to make sure it works. Demo modes are provided not just like that – hone your skills to perfection before betting with your hard-earned money. May you shine under your lucky sign!