5 Common Stereotypes About Casinos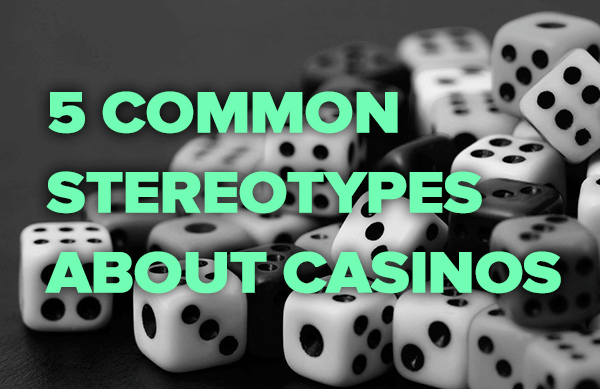 Like any other popular thing in this world, online gambling is surrounded by many stereotypes and myths. Even some experienced online casinos players don't know the truth and keep those weird beliefs alive. But we are sure that online gambling is the awesome thing when taken responsibly and want to scuttle all that rumors in this article.
Online gambling is not legal
For some reason, many people think that, unlike offline gambling, online casino games are illegal all over the world. But it's not true. Or, to be precise, it's not completely true. Online gambling is restricted in some countries where the government is not satisfied by not getting taxes from them. But at the same time, online casinos are completely legal in many other countries like the United Kingdom where all types and forms of online gambling are licensed by the UK Gambling Commission.
Online gambling is addictive
Yes, just like caffeine, cigarettes, and all that addictive stuff. But only for the certain people who are prone to addictions. But it doesn't mean that all the online gamblers are playing casino games every day instead of going to work, eating and sleeping. There was a research that showed that only 1% of the US population has gambling addiction which is not a lot, isn't it? Most of the online casino clients are playing gambling games from time to time and this hobby doesn't harm their lives in any way.
Online casino games are not fair
Some people think that online casino games are not random and are adjusted by the casinos to make players lose. But you should know that all the games in the reliable online casinos are licensed by the corresponding jurisdictions and are completely fair and random. Not a single casino will expose its reputation to attack for several dollars. You just need to play in the trouble-free top 10 biggest casinos in Canada that can be found here.
Online gambling is 'not real'
The fans of the 'real' gambling sometimes think that only the offline casino games can be entertaining and lucrative while online gambling is 'fake'. It could definitely be the truth a few years ago when online casinos were very simple from the technical side and couldn't impress gamblers with advanced features and a wide choice of games. But today, most of the online casinos have all the games presented in the offline ones and even more, full of detailed graphics, bright animations, and unique sounds. So online gambling is not the bad version of the offline casino games but the way to play your favorite slots without even leaving the house. Online and offline gambling are not interchangeable but can perfectly complement each other.
Online gambling is for introverts only
Online casino games are considered to be 'anti-social' as it doesn't require getting out of the bed and going to the casino where you can talk to other people while playing the games. But God bless technologies, many online casinos now have chats for players and even the live dealer rooms so you can talk to other players when you want. Or don't talk to them when you don't want to (the choice not always given by the land-based casinos).
We hope that at least these four sad stereotypes will not spoil your impressions from the online gambling from now on. Together we can create the good public image of online casinos and make them more popular among the gamblers.