How To Play Poker – The Ultimate Guide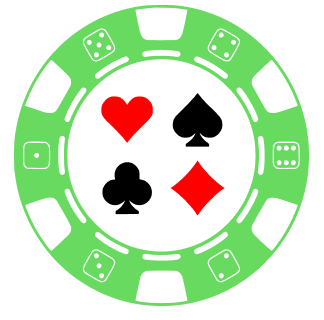 Unless you've been living under a rock, you have heard of Poker. It is a universal card game that mixes luck, strategy and socialization in one pot. Throughout history, card games have been popular. That's why this is one of the most played games ever, no matter where you go.
Now, despite the universal popularity of poker, not everyone knows how to play it. It's alright – that's why you are here!
So, today, we will cover everything there is to know about online poker and all the things one needs to learn about how to play poker for beginners. Even veteran players might want to keep reading on in order to refresh their fundamentals or pick up a new online poker strategy.
Poker Game Variations
One thing that's true for any game is that the rules are never constant. Remember, people play games for fun. If the rules everyone at the table is playing with are not fun, then it's a no-brainer to update poker rules. That's how all the different poker variations came about.
Most online casinos offer the most popular online poker variations. Here is how to play poker online Canada for each variant.
How to Play Omaha Hold'em
Each player gets four cards to begin with. The Omaha hand is made up of five cards, out of which two come from the player's hand and the rest come from the community cards. There are also some sub-variants of Omaha poker where the total number of cards the player is dealt varies.
How to Play Texas Hold'em
Texas Hold'em is the classic version of poker most know and love. Each player is dealt two hidden cards. The remainder of the cards they can use, the community cards, are dealt with one by one in each round. A total of five community cards will usually be dealt out, giving players seven cards to choose from.
How to Play Pai Gow
Based on the Chinese game of Pai Gow, this variant is not played between players but rather against the dealer/banker. It involves two different hands – a 2-card hand and a 5-card hand. The game works similarly to normal poker, only these two separate hands are counted as a "high" and "low" hand poker strategy.
How to Play Caribbean Stud
In Caribbean Stud, there are no community cards at all. All the cards come from the player's hand. So, they simply have to get lucky enough to beat a poker dealer based on the five cards they were dealt. Caribbean Stud poker, along with Casino Hold'em, is probably the simplest and most popular variant of the game to be found at online casinos.
How to Play 3D Card
3D Card poker simply refers to games of video poker played with 3D graphics. The actual rules will depend on which variant is being emulated, but the rules will also be explained in-game. 3D card games are found at essentially all online casinos and gambling sites.
The Rules of Poker: How to Play and Win
Poker is a game with a lot of rules. However, it's these poker game rules exactly that could be the key to winning it. You simply need to know the poker instructions as well as possible.
After all, you don't want to be looking up what to do next all the time in the middle of a round, do you? That would be fairly annoying to everyone else at the table if you know the exact poker strategy!
Here is a step by step guide on how to play poker online:
Step 1: Place your initial bet. This is the Ante bet, which you are using to confirm your place in the game.
Step 2: Wait for the dealer to deal out cards. It is at this stage that different variants will diverge. Some games, like Caribbean Stud poker, will deal five cards to each player. Other games like Omaha Hold'em will give each player two cards and place three in the middle as community cards.
Step 3: In most games, players have the option to raise, fold, or go all-in depending on their hand. This is done as the game proceeds through rounds.
Step 4: All players show their hands at the end of the game. Whoever has the highest-value hand wins. Payouts are given out, and the game can start from the beginning again.
Most of your interaction and planning will come into play during Step 2 and Step 3, as you will be trying to determine if you should fold or raise depending on your current hand and the other players' behavior.
A quick mention of poker terminology: Fold means to give up on the current round and forfeit the wager so far. It prevents a bigger loss. Raise means increasing their wager to continue playing into the next round.
The Best Poker Hands
By now, you must be aware of the importance of the Hand in this game. A Hand refers to a specific combination of cards. There are nine poker hands. It would take a lot of time and space to explain them all. You can find the information easily elsewhere.
Here, only the most valuable poker hands you should try are mentioned below:
Royal Flush. The most valuable hand of all. The Royal Flush consists of an Ace, King, Queen, Jack and 10. They will all be from the same suite. It is impossible to beat a Royal Flush with any other hand. It is impossible for more than one player to get a Royal Flush, so ties are not a problem.
Straight Flush. On the second-place hand, the straight flush is five consecutive cards from the same suite. An example would be 1, 2, 3, 4, 5, all spades. In the case of two players with Straight Flushes, the one with the higher numbers will win.
Four of a Kind. Four cards with the same face value. As expected, they will be from all four suites. In the case of a tier, the person with the higher value will win.
Full House. A Pair and a Three of a Kind in the same hand. Like the other hands, during a tie, a Full House is beaten by another Full House with higher values.
There are more poker hands. You can find further info anywhere else online.
Basic Poker Strategy for Beginners
Simply knowing how the game works and what kind of poker hands there are won't help you win. It is necessary to be aware of some basic Poker strategies to use. An online poker strategy won't account for every single possibility, but they will be useful for a beginner.
Choose a good casino or table to play at. As a beginner, don't choose a high-stakes table populated by experienced players, or a table where the variant is completely unfamiliar to you.
Keep wagers low. The longer you stay in the game, the more experience you will get in playing poker, which will help you win more down the line. Playing lower-stakes games at first will ensure your bankroll lasts a lot longer even if you are losing.
Study the other players in the game. This is as much a game of psychology as it is of luck. From their behaviour, it is possible to guess what kind of hand they have and whether to play risky or fold for the round.
Learn about Poker odds and take advantage of them. It is possible to determine the odds of winning with your current hand, as well as the odds of getting a better hand from further rolls. Knowing the odds will help you decide whether to raise or fold.
Don't play if you are not in the mood. Unless you are some kind of professional, tournament player, you need to remember that this is a game. After a few losses, if you feel yourself getting frustrated, then it's time to take a break. This is probably the most important of all the poker tips to remember.
None of these tips or poker strategies will guarantee you a win, so don't go expecting it. They will simply improve your own odds of walking away richer.
Learn the Poker Odds
Poker Odds tell players what are the chances of winning starting with their current hand. This is normally calculated mathematically. It's best to explain this with a proper example. There are many possible combinations of cards and pot odds, so the best idea is to learn how the odds work rather than trying to memorize them.
Suppose, you have a pair of 7's in hand. There are four community cards on the table – 8, another 8, 9, and 1.
There are several different hands you could possibly achieve. A Two-Pair is guaranteed. With a 6 or a 10, you could get a Straight or a Flush. The odds of this are 8 in 46. With a 7 or an 8, you could get a Full House. The odds of this are 4 in 46. As the numbers are high, it's unlikely to get beaten in a tie. The cards mentioned here are known as 'Outs'.
Overall, you have 3.8:1 odds of getting a strong, possibly winning hand. So, it may be a good idea to make a larger bet here.
When calculating odds, we do not take the opponents into account – only the community cards, the cards in hand, and what might be left in the deck.
After you have calculated the odds, the amount to bet will depend on the pot. In the example given, we expect to win one in four times. So, the pot should be big enough that even after four losses, one win will put us in the green.
Final Thoughts
That's it for our Poker Guide for Dummies. Mastering this game is not something one can do in a few hours. It's a complicated game that masters spend years practicing. However, learning the poker terminology, basic rules and strategies will go a long way.
By knowing the best hands and the odds, you can get a head start on your poker journey. Plus, you will be able to win from the get-go and beat out other beginners. Small wins at the start translate to bigger wins and more money later on.
The rest is simply a matter of time, practice, and experience. Before you know it, you could even be playing in professional tourneys and making bank!
FAQ
How do you play poker for beginners?

To play poker, simply visit a local casino or sign up for an online casino site. Find a game and place the ante bet to start playing online poker. Follow the poker Instructions are given. It is better to play on big sites – there are always a lot of people and you can choose a game that is suitable for the level of bets. In addition, on such sites, you can not be particularly afraid of suffering from fraudsters, the procedure for depositing and withdrawing money is very simple.

What are the rules of the game poker?

In Poker, the goal is to make the best 5-card hand using a combination of hand and community cards. As a rule, the best hand wins the pot.

What is the easiest poker game?

Caribbean Stud Poker is considered to be very easy since it only involves a single round of dealing and comparing cards.

What is the most popular form of poker?

There are lots of poker variations can be found at Canadian online casinos. Texas Hold'em is generally considered to be the most popular form. Caribbean Stud and Casino Hold'em are also both very popular online.

How long does it take to learn poker?

The basics can be picked up in a few hours. Learning the ins-and-outs of the game can take longer, up to several days. As an alternative to self-study, there are numerous online poker schools that will select a coach and training program for you. But here it is important to assess whether the teacher himself is able to play, and it is not at all easy for a beginner to do this. The wrong concepts, imposed at the very beginning, will delay your poker development for a very long time.