Baccarat Rules: How To Play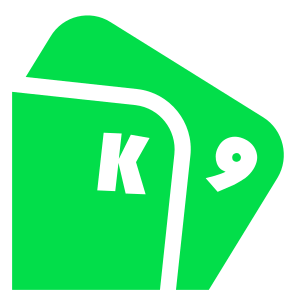 Baccarat is a popular table game featured at online casinos. If you want to learn how to play baccarat and win, we have all the information you need right here. With just three possible outcomes, wagering on this game is very simple. In a matter of minutes, you can be enjoying the thrills of baccarat and winning some super payouts.
Baccarat Rules: How to Play and Win
Ready to learn how to play baccarat? Just follow these simple steps, and you will be wagering on one of the most popular real money games at any casino.
Choose a bet amount and place the wager on the banker or player's hand. You can also be that the hands will be a tie.
Cards will be dealt, with both hands receiving two cards
The dealer will determine if there is a third card needed on a player's hand. Any value between 0 and 5 gets a third card.
Banker hands can also receive a third card if hand values are 0, 1 or 2. Banker hands of 3 will receive a third card unless a player's hand is 8.
Compare the total value of each hand to determine the winning hands. The hand closest to the value of 9 will be deemed the winning hand.
Baccarat Table
When you are learning how to play baccarat, you will want to become familiar with the table layout. This will be very similar no matter what version of the game is being played. At land baccarat playtech casinos, there will be a full-sized table in use. Yellow numbers will be on each side, and these run from 1 to 15, eliminating number 3.
Half of a full-sized table is used when playing mini-baccarat, and there will be numbers 1 through 6, with 4 being eliminated. The Player and Banker areas are in different colors, and there are three wagering sections for banker, player, and tie bets to be placed.
Online baccarat tables use a midi layout where three betting sections are provided. There may also be a spot for side bets if this is supported. Tables are clearly marked so that online players can quickly place wagers and get started enjoying this game. You may encounter a mini or standard baccarat table layout when playing any live dealer version of the game.
Baccarat Types
Online Baccarat – Online baccarat has become a popular option for any fan of this game. You will find all types of variations supported and many different betting options. Whether you have a small or large budget, online casinos can accommodate your spending limits and provide hours of action and amazing chances to generate payouts. Online baccarat games are controlled by an RNG and offer fair chances for every player.
Live Dealer Baccarat – With live dealer baccarat options, you will be playing in real-time with professional dealers. Interaction amongst players and dealers is a highlight, and the games are streamed from a land location. Multiple game variations are available, including Speed Baccarat, No Commission Baccarat, Squeeze Baccarat, and Classic Baccarat.
Mini Baccarat – Mini baccarat is a fun-filled game that is played much faster than the original version. It only offers banker and player bets. Wager amounts are often lower with this version, and this game is played at a faster pace, allowing players to enjoy more hands in a shorter amount of time.
Midi Baccarat – Midi Baccarat is played using the same baccarat rules as mini versions with only the banker and player hand being offered. This game also has a Dragon Bonus side bet. This net will win when the hand is a natural winner or when the non-natural hand wins by four points or more. The best payout online casino can be as high as 30:1.
Big Baccarat – Big baccarat often attracts high rollers, and tables can support between 12 and 14 players. This game is played at a slower pace, and there is a 1.06% house edge with banker bets. Three dealers are used in the game, one on each side of the table and one in the middle.
Baccarat Bets
This casino game offers only a few wagering options, which is why this casino game is an appealing option for gamblers. There are three main common bets that are offered. These include banker, player, and tie. Each will offer different payouts and will have a different house edge. Before you start engaging in real money play, take some time to enjoy free options. With online baccarat, how-to-play tutorials are often provided, and these will help you understand common bets.
Banker Bet – The banker's hand has the best odds and the lowest house edge at 1.06%. Winning wagers will enjoy even money payouts, but a 5% commission will also be deducted from any wins. Even with this commission paid, these bets are the best option as they hit more frequently and have the lowest possible house edge.
Player Bet – With these wagers, your payout is still 1:1, but there is no commission that is paid on winnings. These bets have a low house edge of 1.24% and will hit frequently. They are not as lucrative as banker wins but are a better option than wagering on a tie.
Tie Bet – Tie bets will be a wager on both the banker and player hand having the same value. It is often considered a sucker bet as it comes with a huge 15% house edge. However, winning tie wagers will pay 8:1.
What are the Best Bets in Baccarat
When determining what bet to place when playing this game, a banker bet is always the best option. This bet will win almost 50% of the time compared to the played bet, winning 45%. Even experienced players will bet on the banker and will continue to do so until it loses. Banker win streaks are very common at the tables; however, there is no way to predict the outcome of this game. The only time that the player bet would be a better option is when using betting systems like the Martingale. Your overall losses will be reduced, making this a better bet if you are using progressive wagering systems.
Almost all baccarat tips out there will advise avoiding a tie bet. While it may offer higher payouts, it is a bet that will often result in multiple losses and is considered one of the worst bets to place in the entire casino.