How to Play Bingo – A Universal Guide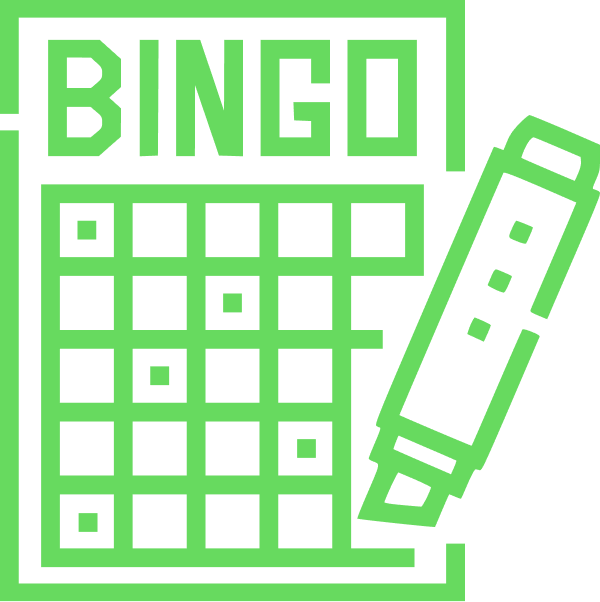 Bingo isn't just a game for old people to play! It's a universally celebrated lotto-style game playable at most online casinos. It's not like a typical lottery where you spend days biting your nails waiting for the result. Rather, it's a fast-paced game that gives you results right away.
You're down to learn all about it and complete the picture, right? Otherwise, you wouldn't have visited this page! So, let's keep reading on to explore the different versions of Bingo, as well as how to play bingo games and go on to win!
Bingo Game Variations
There are a lot of different versions of Bingo online one can play. The two most popular ones found at nigh every online casino are:
90-Ball Bingo
In this type of game, the card has a 3×9 grid – 3 rows and 9 columns. There will be 15 different numbers across the 27 squares. To become one of the winners, you can fill up either one, two or three lines. You can fill up a square when the number on that square is called out. The bingo card number that will be called out is random, so players often buy multiple cards to maximize their chances
75-Ball Bingo
The most common type, featuring a 5×5 layout and a selection of random numbers – 24 in total. The 25th number, the middle spot, is always a filled-up square. To win, you usually have to fill up a whole row horizontally, vertically or diagonally across the middle, by getting the numbers that are drawn.
There are also other variants, like 80 and 30-ball. They have similar gameplay as the above two.
Bingo Rules – How to Play and Win it
The bingo rules are fairly straightforward and easy to understand. If you've played lottery-style games, this will all feel familiar. For a step-by-step guide on how to play online bingo, read on:
Choose which variant to play, whether 30-ball, 75-ball or 90-ball. Each type of game has a slightly different approach and play style.

Get familiarized with the game. This is particularly important if you are playing as a beginner. Do some research to figure out how many cards to buy for your type of game.

Select the number of cards. This is basically the same as deciding how much to bet on the game. More cards are expensive but give you a higher chance of winning.

Start marking the numbers drawn. Online, you can click on the numbers individually or let the game do it for you.

See if you managed to fill up any lines. If you did, then you're eligible for a win! If you managed to fill up an entire bingo square, known as a Full House, you can even win the Jackpot!
Overview of Bingo Strategy
Some people think that there is no real strategy to Bingo. After all, how do you predict which numbers will be drawn?
Fortunately, people have been playing Bingo for a long time and have worked out some strategies that slightly improve the odds of winning. The two most popular ones are the Tippet and Granville strategies.
Tippet Strategy
This particular strategy applies mostly to the 75 and 90 ball versions. It basically relies on the mathematical concept of a gaussian distribution. On average, the results will be closer to the middle than the extremes. In Bingo, it means that over a long time and a lot of games, there will be more numbers selected in the middle of the range, meaning 35-40 (for 75-ball) & 40-50 (for 90-ball). 1 or 90, extreme values, will be rarer.
So, how to win Bingo using the Tippet Strategy? Go for long games, and start picking Cards that have numbers close to the middle. If the strategy holds true, you'll start picking up wins.
Granville Strategy
The Granville strategy works off a single core assumption: all bingo card numbers are equally likely to appear. So, when applying the Granville Strategy, the goal is to get cards that have a wide distribution of numbers. The card should be split evenly between high-low, odd-even, etc.
There is no guarantee that the actual distribution will be like this. Despite that, getting five even and five odd numbers out of ten numbers is more likely than getting nine evens and one odd. That's just an example of this strategy in action.
Other than these two, there are some smaller approaches you can use. Try progressive jackpot games for a bigger payout, and try to buy the maximum number of cards possible based on your budget.
How to Win at Bingo – Tips and Tricks
By now, you know how to play bingo games and even how to win bingo. The only thing left is to pick up some tips and tricks from veteran players. You never know when they'll come in handy, so don't skip this part!
Play during off-hours. Your odds of winning depend on how many other players are also playing it at the same time. The fewer players there are, the more cards you can scoop up and the bigger chances of winning you can get.
Don't duplicate numbers. Make sure all the bingo card numbers are unique so that you don't miss a number entirely and. No matter what number is called, you'll make some progress towards a win.
Start out with lower-value rounds. Don't just jump into the biggest stakes games. You don't want to lose all your money on bad luck before you have even started playing.
Take regular breaks. Don't get too worked up over Bingo. Take regular breaks and be careful of your spending.
Final Words
Bingo's a really simple and easy game that depends on mostly luck. There are no complicated strategies or numbers to memorize like in Poker or Blackjack. Most of the Bingo strategies rely on a basic idea that anyone can intuit.
You now know all about Bingo game rules and how to play online bingo, we wish you the best of luck in going out to win!
FAQ
How does the game of Bingo work?

In Bingo, players place stakes by purchasing cards. The cards have numbers on them. The dealer picks out a series of winning numbers. When a winning number appears on your card, you can fill it up.

How to win at Bingo?

In Bingo, you must fill up a whole row, column or the whole card to win a prize. There can be other ways of winning as well, depending on the game.

What bingo numbers are called the most?

It's random, it's impossible to tell. However, according to the Tippet strategy, the middle number like 38 (out of 75) or 45 (out of 90) is called the most often.

How to play bingo on Zoom?

You can play Bingo on Zoom just like a normal game. Have your cards ready, and when the game runner calls out the number, fill up any matching numbers using a marker and show it around.