How to Pick the Best Online Slots?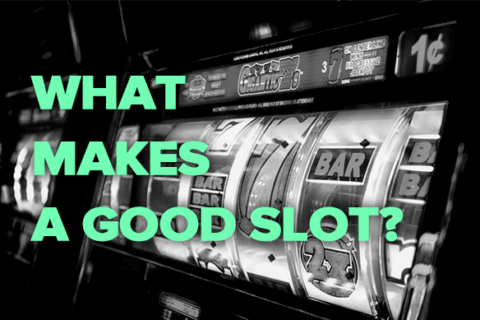 There are thousands of slots on the market today — you open any online casino website and don't know where to look first. Some of the slots are good, and some of them are bad but is it really THAT simple? Of course, there are personal choices and likings but what are the things that make a slot stand out from the crowd of all the other games?
As Mike Trast, the Bally's Senior Marketing Manager once said: "If we knew what the perfect game was, we'd just keep making that game over and over". So today we try to look a little bit deeper and define a couple of things that make a perfectly good slot.
Everything Starts with the Plot
The plot is exactly what can turn hundreds of random gamblers into core fans of the slot. This is where casino soft providers can show what there are keen on. Just think about the Microgaming collection of slots devoted to the Game of Thrones or the Dark Knight, the IGT with its amazing Family Guy slot (seriously, this game awards you with Lois and Peter bonus rounds and Quagmire free spins), NetEnt with its NetEnt Rocks Trilogy containing Jimi Hendrix, Guns N' Roses, and Motörhead slots. These are all very entertaining video slots with fascinating plots and game features. The production definitely cost the companies a pretty penny but that's what you have to do to win the hearts of the gamblers.
It's a perfect way to attract gamblers to land-based casinos, especially the large ones. For example, in Vegas, there are many slot machines based on the Big Bang Theory, Kiss, Britney Spears, Friends, and so on. Players see the familiar characters and genuinely believe that they will help them win big. But that's not quite right 🙂 More likely, people tend to choose things that they have met before. We can't prove it empirically but we can bet that the average person that has never been interested in gambling before would rather start playing slots if he or she sees the game devoted to the TV show than just choose a random one out of 200 slots. Anyway, it will stay a pending question until a soft developer rejects or confirms this idea which is unlikely to happen as it verges on confidential information 🙂
The Next Thing — Slot Features
Game features are not less important than plot and slot awareness. Yes, the gambling industry started from simple 3-reel 1-line slot machines and many gamblers remain loyal to the good old classic slots like Mega Joker (NetEnt) or Double Diamond (IGT). But it was 120 years to the day the first one-armed bandit was invented so maybe it's high time to change the approach, isn't it?
Needless to say, the fear of anything new is more global than just the gambling industry problem. In fact, real money online casinos that are actually the only places where we can play slots for real money give us "a choice" without the real choice. Of course, you will find some classic slots in any casino portfolio but you can't compare them to the number of video slots. Video slots differ not only in the number of reels and winning lines but also in the set of game and bonus features. And there are A LOT of them in today's casino games. A few years ago, gamblers made do with the Wild symbols but now the range of game and bonus symbols significantly extended: Stacked Wilds, Shifting Wilds, Scatter, Free Spins feature, multi-level bonus games and this is not even the complete list! Developing companies are trying to stand out and create more and more new features (just like the Thunderkick with its Infinity Spin). That's why the wide choice of games and bonus features is cool. First of all, you will not get bored after a few spins and, secondly, there are more chances to win than in regular classic slots (but RTP is still there, obviously). This is why the best slot means not only the high-end outside appearance but also great content with the big wins & and have-fun-time potential.
Mobile Gambling Is a Thing
It's very important that there is a mobile slot version. When you look at the latest statistics, you'll understand that mobile adaptivity is the number one task for casino operators and casino soft developers. The number of users playing casino games on their smartphones is increasing every day and they are waiting for the industry to immediately respond to the latest trends. Just look at the latest Pokemon Go release that literally enslaved the users and quickly became the most downloaded application in the whole history of mobile apps. Gamers, spoiled by the popular apps, are also playing casino games and expect the casinos to keep up. They don't want developers to create the slot that will catch them for weeks like Pokemon Go but at least the one that will work perfectly on all the mobile devices. And what do we have in reality? We're not pointing fingers, but experienced gamblers know that most companies not only miss the opportunity but completely ignore it. And it's not like the company with the billion turnovers can't afford to make a decent mobile slot.
Slot Promo: Why New Slots Are so Desired?
Last but not least is the tedious waiting that comes with the best slot machines which means a good promo. Promo is not what quickly runs up to the final user i.e. the gambler. It's made more for affiliates and casino operators. Each year, special gambling affiliate conferences are held to bring operators, affiliates, and large casino game providers together. And they are exactly aimed at the final user — gambler and slot fan. Casino operators are lucky guys as they can get the free demo of the not-yet-released slot to attract new users. We remember the time when we were passionately playing the Guns N' Roses slot on the first day after release in one NetEnt casino. Do you see? We don't remember where we were playing but we do remember what game we were playing. Good promo, dear developers!
In other words, there is nothing better for the gambler than the thrilling feeling before the cool slot is released. Of course, sometimes the promo is great and the game itself happens to be pretty disappointing. This is what you see when you read the Casinomeister forum devoted to the new releases. There are always gamblers not completely satisfied with the game but it's obvious that one disappointed user is nothing to compare with the whole community of developers, gamers, and affiliates. We often read the forum and hardly ever see any explanations from the people who made the game. The ones who what to be heard remain unheard.
Of course, the list of things that make the best slot is much longer. We're sure each and every reader of this article will find something to add. But, in our hollow opinion, the above-mentioned things determine whether the game is good or bad.